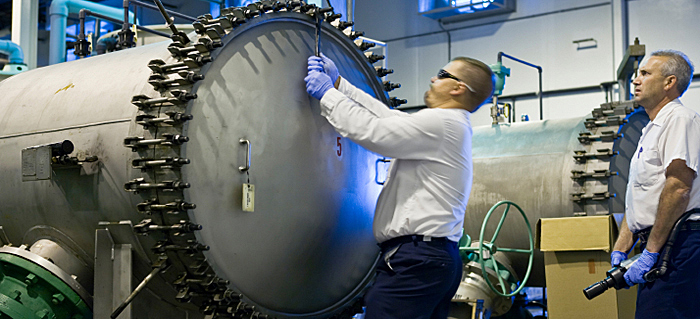 According to the NRWA (National Rural Water Association), much like in the electric utility sector, the water utility sector is currently experiencing an impending crisis when it comes to workforce planning.  According to a research report from AWWA and the Water Research Foundation, the water sector is expected to lose a whopping 30-50% of its workforce over the next decade.  And these soon-to-be retiring employees will be taking a substantial amount of institutional knowledge with them, effectively creating a knowledge drain within the industry.
Yes, this seems like a daunting proposition, but the good news is that steps are finally being taken to stop the proverbial bleeding.  One example is the newly-created NRWA Workforce Advancement Center.  The initiative's primary objective is to "ensure a well-trained and capable water sector workforce to meet the increasing demands of the water industry."  Among other things, the initiative aims to develop an apprentice program, fully endorsed by the Department of Labor (DOL).
Although the program is still being finalized with input from the state associations, I for one think this NRWA initiative is a great idea.  A structured apprenticeship facilitates a 'work while you learn' model that enables employees to learn the ropes without negatively impacting the utility's operations. Additionally, on-the job training is also critical for emergency preparedness, which is why I was happy to learn that some aspects of disaster mitigation are included in the apprenticeship program.  In the final analysis, I have to give kudos to the NRWA for taking proactive steps to help promote a sustainable workforce in the water utility sector going forward!