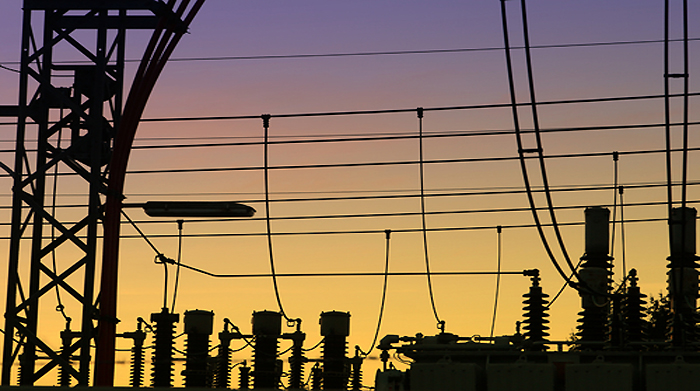 For years we've been hearing ad nauseam about climate change and how our planet's weather cycles are becoming more and more severe over time.  Couple this reality with constantly-increasing technological improvements, regulatory scrutiny, customer expectations, and environmental concerns, and you have all the ingredients necessary for a paradigm shift in the utility industry.
Given the evolution happening within our industry, utility companies of all shapes and sizes now find themselves in a state of strategic flux as they try and figure out how to adapt to, and thrive within, this brave new world.  So as 2014 comes to an end, I wanted to take some time to explore what this "new normal" might look like in the future as it relates to 3 specific industry challenges.
Challenge #1: Increasingly Volatile and Severe Weather
I'm not going to delve into a lot of detail on this one.  Despite the skeptics, science has clearly proven that the Earth is currently in an accelerated warming cycle (here's a neat website that shows what your area's average temperature will look like in the year 2100).  This warming cycle will create a slew of undesirable consequences, such as melting glaciers, rising oceans, and destabilizing atmospheric conditions to name just a few.  These factors, coupled with an aging grid infrastructure, will surely lead to a rise in outage frequency and severity over time.  As such, utilities need to regularly update and enhance their emergency preparedness plans (once a year at a minimum).
Challenge #2: The Explosive Evolution of Technology and Connectivity in the Utility Industry
Ah, the so-called Digital Revolution.  This category of change encompasses everything from the proliferation of 'always-connected' smart mobile devices to the rise of the cloud and big data to electric vehicles to 3D printers that will allow consumers to "print" their own solar panels.  The end game for this heightened level of technological connectivity is the so-called Internet of Things, which refers to the idea that everything will be connected and controlled through remote networks – home security, heating systems, vehicles, appliances, you name it.
The Digital Revolution is part opportunity, part threat for utilities.  On the plus side, the current velocity of technological advancement offers the opportunity to invest in more effective and efficient utility systems (GIS troubleshooting, solid-state transistors enabling the bi-directional flow of electrons for smart grids, high power circuit breakers, carbon capture technologies, fuel cell efficacy, and more).  These things will help utilities operate more efficiently and serve their customers better.
On the downside, the reality of 24/7 customer connectivity means that utility companies can no longer shield themselves from customer expectations. Now within minutes after an outage occurs, utility customers are reaching for their cell phones and other connected devices to call their utilities, checking outage notification web pages, or tweeting about their lack of electricity.  The bottom line is that consumers have much greater expectations related to real time outage statistics, restoration information and ETRS than even just a decade ago, so utilities need to manage this new reality by creating comprehensive restoration communication protocols, and leveraging multiple communications technologies that dovetail with these rising customer expectations.
Challenge #3: Increasing Desire to Reduce Reliance on the Grid
Thanks to improving technology, consumers now have choices when it comes to where their electricity comes from.  Rapid advances in distributed generation will ultimately lead to its widespread adoption, and the statistics bear this out: According to Navigant, worldwide revenue from distributed generation is expected to grow from $97 billion in 2014 to more than $182 billion in 2023.
Aside from technological improvements, use of distributed generation is also growing because of a societal desire, as well as governmental mandates, to produce cleaner energy.  As such, distributed generation encompasses not only cogeneration, micro-grid and fuel cell technologies, but also renewable energy sources such as solar, wind, hydro, waste-to-energy, and more. Wind power in particular is experiencing rapid growth in the U.S. According to the American Wind Energy Association, total installed wind capacity in the U.S. through the first quarter of 2014 hit 61,327 MW—enough to power 15.5 million homes—and wind energy represented 31% of new installed generating capacity over the last five years.
How the Utility Industry can Future Proof
The convergence of these 3 mega-trends requires utilities to become more flexible, versatile, and scalable, especially as it relates to utility systems, operating procedures, business models, and market rules.  In other words, it's time for utilities to move toward smart grid technologies that encompass a variety of applications such as Advanced Metering Infrastructure (AMI), Demand Side Management (DSM), Enterprise Mobility Management (EMM), Distribution Monitoring and Automation (DMA), Direct Load Control and more.
Part of this flexibility and versatility involves the facilitation of two-way, real-time communications to boost customer relations and spread out operations across local service areas to enhance employee productivity and cut down travel time between work orders.  As such, adopting support for mobile communications technologies is critical.  While cellular services and power line communications may be suitable for some situations, the more demanding ones will require the broadband data rates and real-time performance for which fiber optic cabling or a wireless network is more suitable.  Support for multiple devices, encompassing open architectures and application programming interfaces, is also critical.
Conclusion
The bottom line is that there is a paradigm shift occurring within the utility industry, and as such now is the perfect time for utilities to adopt future-proofing technologies and processes. While no two future-proofing plans will ever be identical, the path toward success will always have the same critical success factors – connected, secure, real time communications technologies that are flexible, versatile, and scalable.