Hammonton, NJ – June 2009 – On June 25th, 2009 in Marlton, NJ, members of the National Association of Women Business Owners (NAWBO®), South Jersey Chapter installed Eileen Unger as the Immediate Past President. Joining Eileen on the board are women business owners and professionals from the South Jersey area:
Chapter President – Sandy Spadaro, SS Marketing Solutions
Treasurer – Elizabeth Cillo, Janney Montgomery Scott
Director of Corporate & Economic Development – Lynn Pechinski, 1st Straw Promotions
Director of Programs – Jill Ross, Beneficial Bank
Director of Membership – Cheryl Sapp, Liberty Mutual
Secretary – Leza Davis, Mona Leeza Spa & Salon
Said Unger, "I look forward to supporting the work we started last year and especially look forward to working with our new board members on new and exciting initiatives. It's wonderful to be part of such a dynamic and growing organization."
As the Immediate Past President, Eileen intends to continue to improve NAWBO® South Jersey's visibility in the community by developing partnerships with national and regional corporations with headquarters based in Southern New Jersey; growing the Chapter membership; and by increasing the educational and networking opportunities for our members. "Our goal is to expand the opportunities for women entrepreneurs doing business in South Jersey." said Eileen.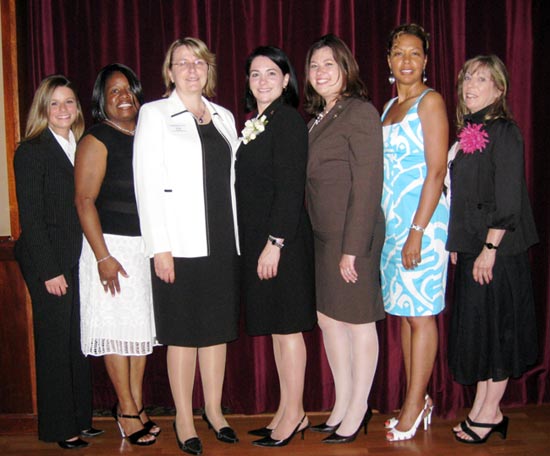 Incoming Board Members" (L to R): Liz Cillo, Cheryl Sapp, Eileen Unger,
Sandy Spadaro, Jill Ross, Leza Davis, Lynn Pechinski