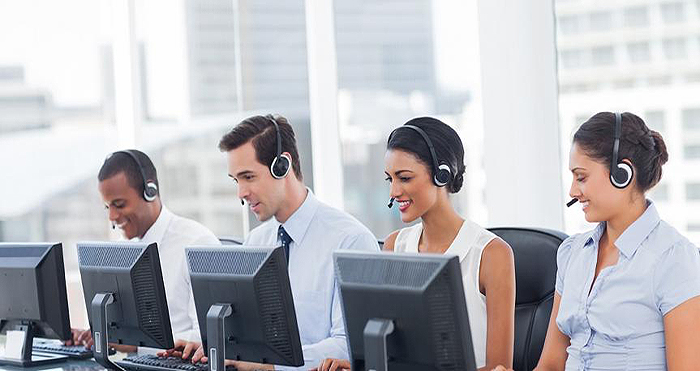 A police officer awakens you to inform you that your son or daughter has been arrested and needs to be picked up from the local police station. Your real estate agent lets you know that you lost the bidding war on your dream home. An IRS auditor wants to meet with you to go over the books. Some telemarketer just won't give up. Yep, it's true – like outage phone calls for utilities, there are definitely some phone calls that no one ever wants to receive!
Unfortunately, it's impossible to completely prevent unwanted phone calls. Whether personal or business-related, bad news can rear its ugly head anytime, anywhere. In the utility industry, this "bad news" is usually delivered by customers who are dissatisfied – especially customers upset about a power outage. Although it's a necessity, the reality is that handling customer complaints and fielding questions about outages does not help utilities accomplish their primary mission during emergency situations – getting the lights back on as quickly as possible. An influx of calls also increases operating costs and can stress out the reps and lower their productivity. Therefore, it's critical to minimize customer phone calls during restoration efforts. But like most things that seem obvious on the surface, reducing incoming call volume is clearly easier said than done!
Strategies to Reduce Outage Phone Calls
Any effort to decrease call volume should focus on two primary strategies:
Anticipating what customers will want to know, and proactively providing them information and updates before they even ask.
Providing tools, information and training to the reps so they can address customer questions and concerns as quickly and efficiently as possible to reduce average handle times.
Proactive Communications
There are two primary steps involved in the development of an outbound customer communication strategy designed to proactively reduce incoming outage phone calls.
First, it is essential to develop a comprehensive list of the questions and concerns that customers typically have during outage situations. Topics may include, but are not limited to, service restoration priorities, ETRs, how to use the website outage map, storm preparedness and safety tips, and progress updates. Once the common questions are cataloged, scripting or templates should be developed that can be easily updated with the pertinent information whenever outages occur. The end result is akin to a list of FAQs that forms the foundation of what to proactively communicate.
The next step is to develop a plan for how to proactively communicate. First, all the communication channels should be identified – social media, the company website, radio, print, text messaging, email, apps, press conferences, neighborhood town halls, outbound robo-calls, yard signs, door hangers, vehicular loud speakers, and any other channel available for this purpose. Once the channels are cataloged, timelines and thresholds / triggers should be developed to guide the starting point and ongoing frequency of the communications.
Customer Service Tools & Training
Ok, we're halfway home! We've discussed how to develop a proactive outbound communication strategy to help drive down outage-related call volumes. The other part of the equation is, for the calls that still come in, to figure out ways to reduce the average amount of time it takes to resolve each one. In other words, to decrease average call-handle times. And the way to accomplish this is to provide the tools and training the reps need to maximize their productivity and efficiency while working the phones.
First, let's talk about developing the necessary tools. At its most basic level, the reps need information on the most frequently called-in questions and concerns, along with a set of pre-defined parameters to guide their responses. These FAQs will have already been created during the development of the outbound communication strategy, so there is no need to reinvent the wheel here. The information simply needs to be published internally so that it is easily accessible. It will also need to be maintained and regularly updated as needed.
Additionally, job aids – such as scripting, rebuttals and informational handouts – should be developed with specific talking points for each possible FAQ. This information should be designed with an eye on:
Maximizing customers' understanding of the severity of the situation
Minimizing customer frustration
Conveying a sense of urgency about restoring service
Reducing the likelihood of repeat calls to resolve problems
Avoiding complaints to regulators
Job aids make it easier for reps to perform their phone duties, and will ensure that responses are delivered in a consistent "voice" designed to build trust and confidence in the utility's ability to restore service as quickly as possible. This information can be published on the company intranet and/or internal customer service portal, and can also be provided in the form of a physical handout such as an employee manual or new hire binder.
The final element is to train the reps, which should be a regular, ongoing, fully documented process that provides immediate feedback to improve future performance. This could encompass several tactics, for example:
Instructor-led new hire training
Quarterly or semi-annual refresher training (instructor-led or web-based)
1-on-1 coaching sessions focusing on role-playing scenarios so the reps can practice what to say and how to say it
A robust call monitoring program to facilitate coaching opportunities and help motivate the reps to do the best they can, since they know that someone could be listening
Ideally, that which is taught should be tied to specific metrics that are measurable so that overall success and individual performances can be effectively tracked and evaluated. And don't forget to survey employees immediately after any training session in order to gather feedback for continuous process improvement.
In the final analysis, outage phone calls don't need to be overwhelming. Execute the tips in this article, and see for yourself!